Recording List
This screen shows the list of existing recordings. You can also access live recording if available.
Long-press an entry to delete it or delete all older entries than a specific time. 
Tap an entry to open it in the analyzer.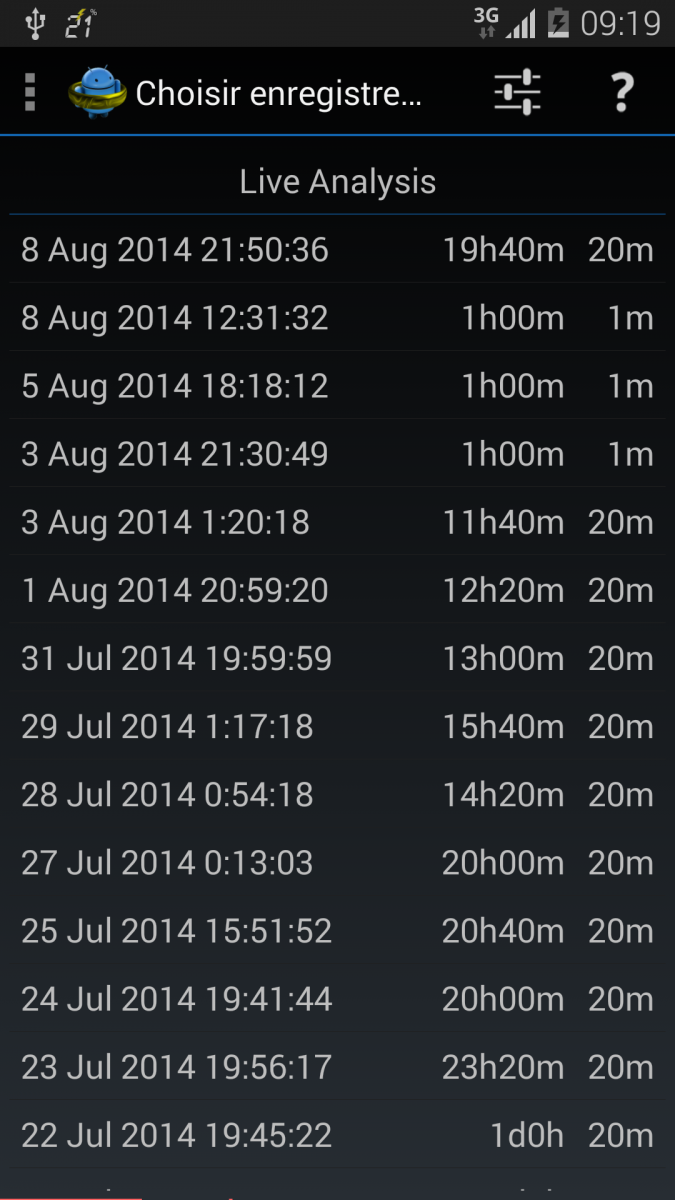 Not enough information? Please suggest improved/new/updated content e-mailing me the current URL and content you need to get improved/updated.