Font downloader
This screen gives you access to more than 6500 fonts, courtesy of www.WebpageFonts.com. Please visit their site for more information.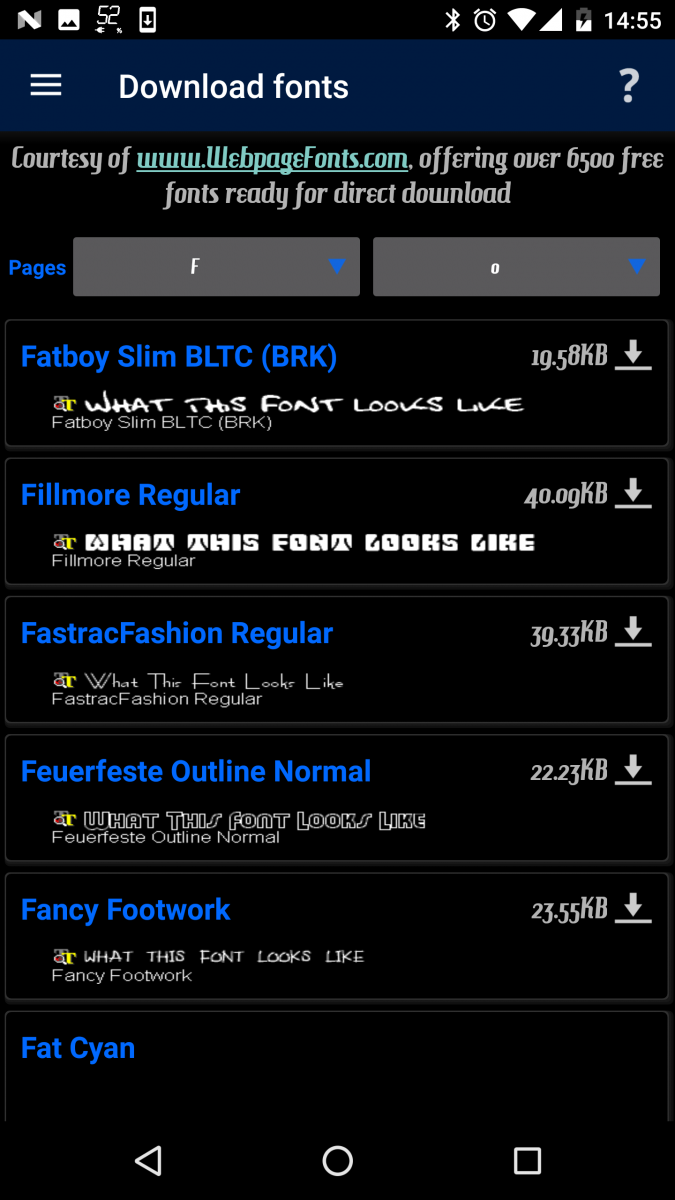 From here you can either install a new font on your device (in /system/fonts partition) or replace the Android default font (Roboto-Regular.ttf).
Installing a new font will take space on your device's ROM and may fail if not enough space is available, however you can use it at any time from the Font changer tab.
Replacing the default font offers a way to use a font immediately (after reboot) without using extra space on your ROM's limited storage.
At any time you can restore the original font from the Font changer tab, by selecting 'Sans-serif' font as default.