CPU Controls
This screen controls CPU settings and display available information. If you dont' see CPU temperature, and your device is not listed here, please check here to help find out if support can be added.
Settings are applied automatically and immediately. When satisfied with new settings and they prove stable enough, tap the on boot button in the top-right corner to save them for boot.
On rooted devices, CPU governor (what is this?) and min/max frequencies can be set for all cores. Each governor can be configured from the Governors screen.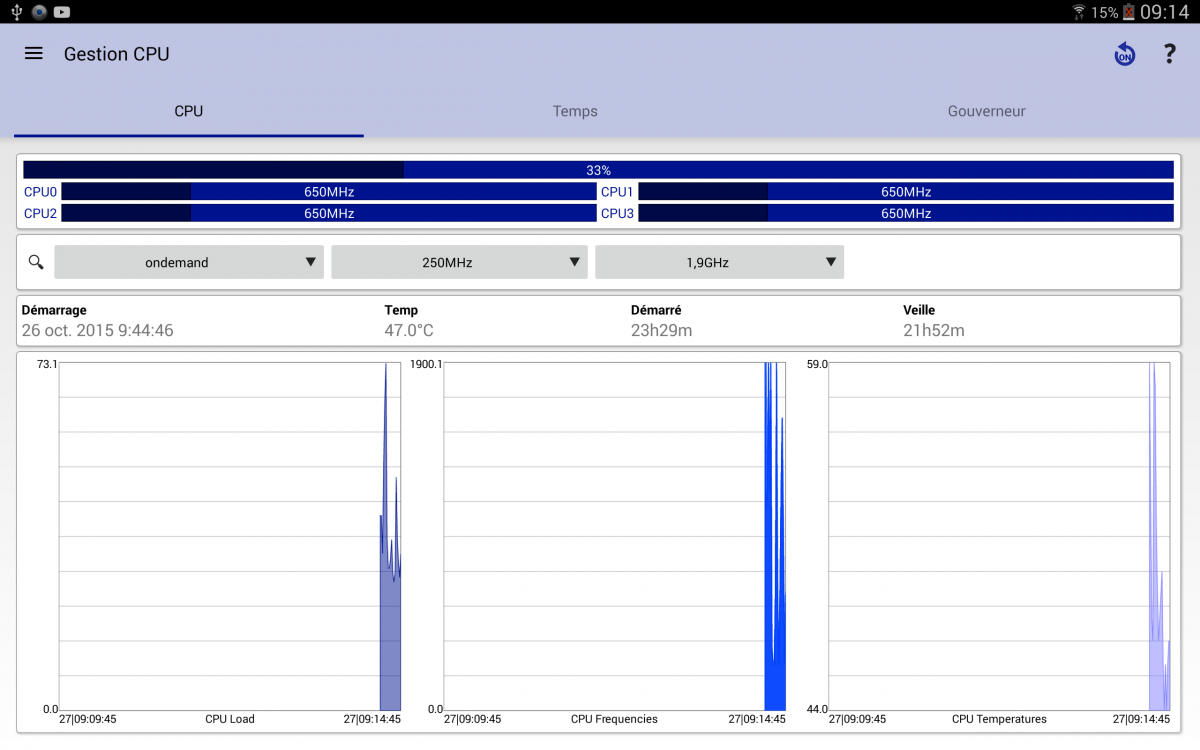 On multi-core devices, cores can be configured individually, both for frequencies or governors. It's also possible to enable/disable each core individually. Note however that multi-core behavior depends primarily on Kernel and if available on an mpdecision deamon regulating automatically online core states. Some custom Kernels offer a customizable mpdecision deamon, which then can be configured from the MPDecision screen.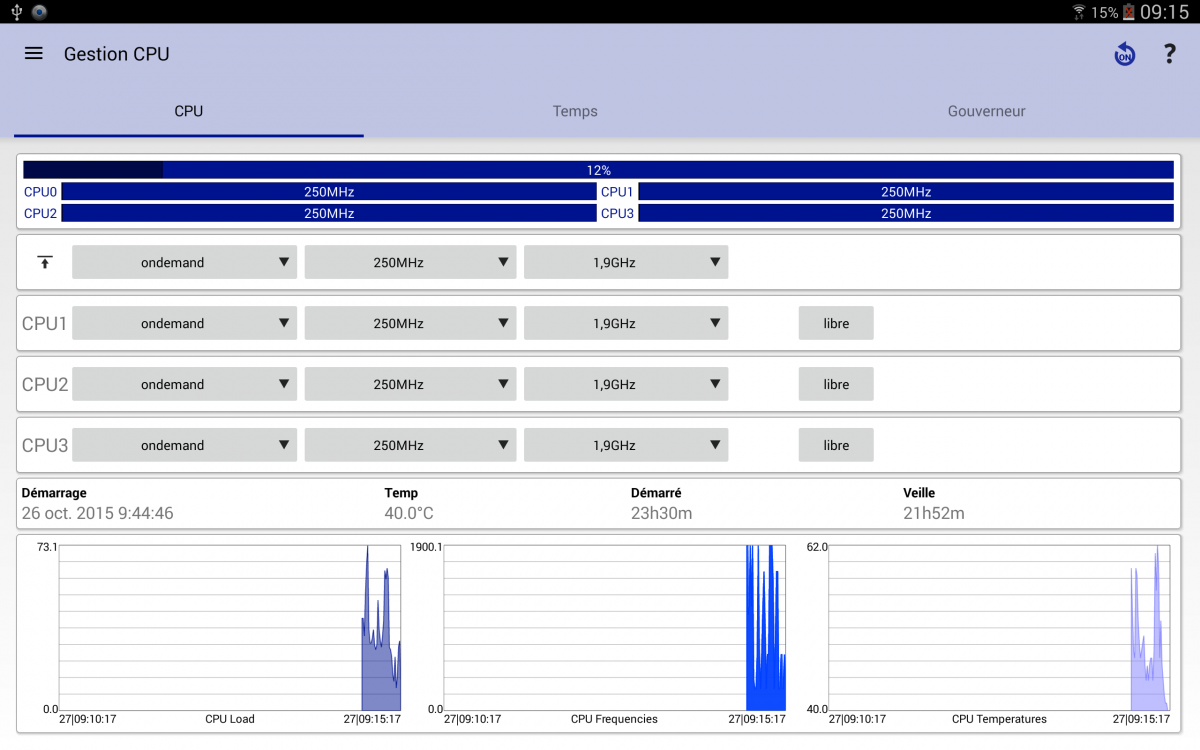 On multi-CPU devices (big.little CPUs), each CPU or each core can be configured individually as seen on below screenshot.
When the screen is not tall enough to accomodate the graphics, those are hidden and you can tap on the bottom bar to switch between monitoring and controlling CPU.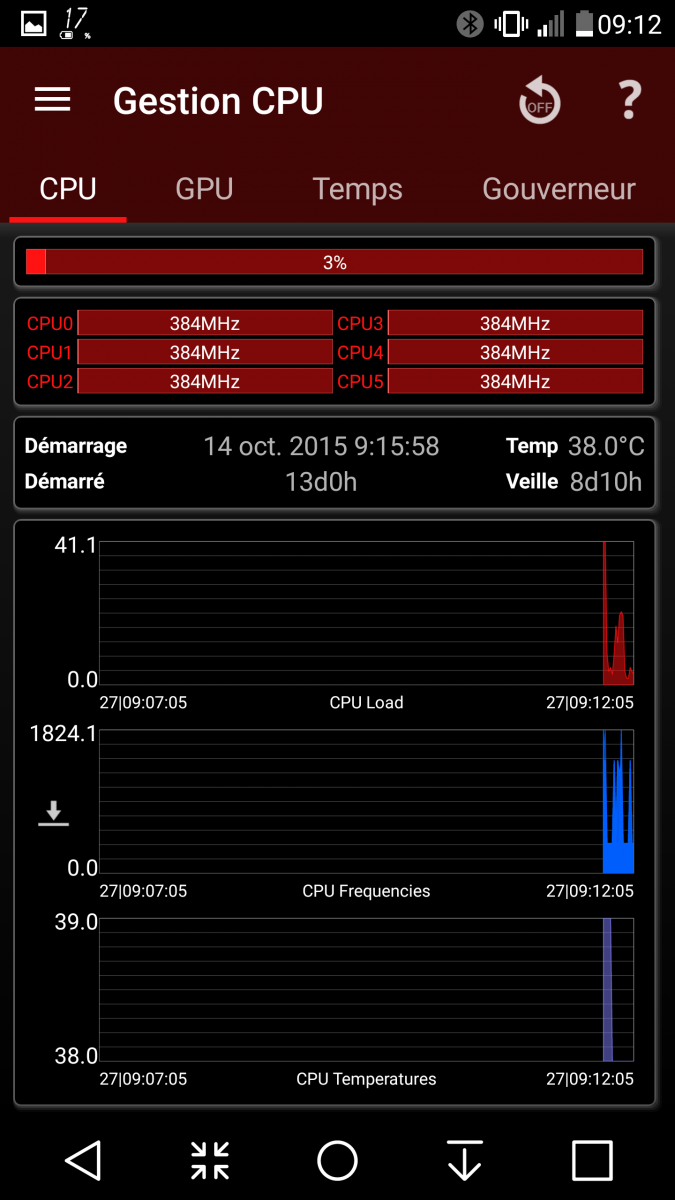 NB: CPU settings are protected on boot. This means that if those settings prevents your device from booting, they are usually disabled on next boot attempt.
WARNING: Even though CPU settings are protected on boot, it is strongly suggested to make a "CWM Restore" package from the Active Tweaks settings in case something goes wrong. This package allows you to disable all tweaks from CWM recovery.
Not enough information? Please suggest improved/new/updated content e-mailing me the current URL and content you need to get improved/updated.